Regina Margherita Hut: the highest refuge in Europe
Elevation m 4554 slm
Punta Gnifetti (Signalkuppe)
GPS: 45° 55' 38
CIR Regione Piemonte: 002002-RIF-00003
Capacity 70 - Wiinter room with 10 beds, blankets, gas for cooking. There are no pots, plates, cups and cutlery.It is recommended that you bring your own sleeping bag.

Opening time
MARGHERITA HUT IS CLOSED
---
Winter opening: in winter, when the hut is closed, the winter room is available (unmanaged), the reservation is not required.
Summer opening 2023: from June 24th till 3rd September (dates are subject to change according to the opening of the lifts).
Warning: please, check lisft system opening before organising your journey: www.visitmonterosa.com


Prices for the season 2023
---
Half Board: € 120
Half Board IFMGA Alpine Guide: € 80
Bed & Breakfast: € 90,00
HALF BOARD ACCOMMODATION INCLUDES: dinner (2 first courses, 1 second course with side dish, bread and dessert), overnight stay, sweet & salty breakfast buffet, tea thermos, tourist tax. Free wi-fi access.

BED & BREAKFAST ACCOMODATION INCLUDES: overnight stay, sweet & salty breakfast buffet, tea thermos, tourist tax. Free wi-fi access.

The given prices are reserved for Alpine Club members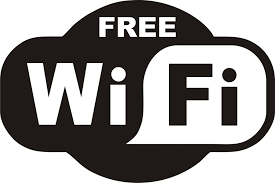 History and description
---
The Hut Regina Margherita is situated on Punta Gnifetti at a height of 4556m on the Mont Rosa massive. It is clearly visible from the valley and catches the eye of all who look up towards the peaks.

It is the highest refuge in Europe, it houses an important labor for scientific research and it is dedicated to Queen Margaret of Savoy who overnighted in 1893, the year of its inauguration.

It sleeps 70 people in rooms with double beds and has a bar restaurant, communal bathrooms, electric lighting, 220V electric current, internet access and a library.

In 2002 Capanna Margherita obtained the UNI EN ISO 14001 Certification, proof of its minimal impact on the natural surrounding environment.

ENVIRONMENTAL POLICY CAPANNA MARGHERITA
download the environmental policy document for the Capanna Margherita hut - the document is in PDF format

The Capanna Regina Margherita Observatory is a peculiar building which holds different records connected to its altitude. It is an essential point of reference for the Alpine rescue operations and it is also part of the historical and cultural heritage of the Italian Alpin Club (CAI).
However it should not be considered just as a mere mountain hut for alpinists but a more complex structure that gives the chance to facilitate the scientific research in high mountains.
Efforts to reduce the environmental impact are considerable and make the hut, as far as possible, modern and more environmentally friendly. It is managed according to the ISO14001 environmental certificate.

How to get there
From Capanna G.Gnifetti across the Lys Glacier, it is about a 4/5 hour walk on ice.
From Mont Rosa Hutte across the Grenz Glacier, it is about 5 hour walk on ice.
From Bivouac L. Resegotti over the SE peaks (Cresta Signal) on a difficult Alpine itinerary.

Due to the nature of the high altitude mountain and glacier where these trails are situated, we recommend that you have all high altitude equipment and mountaineering experience. We advise you to hire a UIAGM Alpine Guide to accompany you.


Mont Rosa is the beginning and continuity of the history of Alagna,the small Walser village clinging to its southern wall. The refuges of Monte Rosa (Capanna Margherita, Capanna Gnifetti, Refuge Pastore, Refuge Carestia and Refuge Barba Ferrero) are all part of its history and Alpine tradition and are the proud results of those who wanted and managed them for more than 100 years.
Climbing routes, peaks from Margherita Hut
---
Parrot, Lyskamm, Zumstein, Dufour

see the section "climbing routes"